Data management solutions meet at the intersection of big data and business analytics. The data management market offers a broad spectrum of capabilities used to analyze data from disparate and increasingly diverse sources. Traditional data warehousing techniques are slowly being phased out with the adoption of data lakes, and cloud connectivity has emerged as a differentiating factor in a growing number of deployments.
As regulations grow stricter and compliance frameworks become more common, organizations will grow increasingly interested in dedicated data management tools, ensuring that they are keeping their data in a way that safeguards it from internal and external threats. Perhaps the most important use case for data management in the next five years will be Europe's new General Data Protection Regulation (GDPR). In an attempt to assist you with what can become a daunting task of selecting the right product, these are the top-28 best data management platforms for 2019.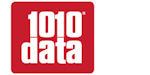 1010data is a managed service provider, and the company's Insights Platform is known to handle large data volumes with relative ease. The vendor offers traditional data management functionality, as well as features considered to be core capabilities of software providers in horizontal markets. 1010data's product is targeted at businesses in the financial services, retail, telecom, government, and healthcare. Solutions Review named 1010data a Retail Data Analytics Tool to Consider in October of 2017.
Amazon Redshift is integrated with other AWS services and has built-in commands for loading data in parallel nodes from Amazon S3, Amazon DynamoDB, or EC3 and on-prem servers. Users can accomplish this via AWS Data Pipeline, Amazon Kinesis, and AWS Lambda integration with Redshift as the target. Users can also load streaming data into Amazon Redshift using Amazon Kinesis Firehose. Amazon is a dominant player in the cloud marketplace, and a broad spectrum of deployment options provides organizations with the ability to select only the capabilities they need.
Ataccama ONE is a comprehensive master data management product that offers an intriguing list of capabilities for many use cases. The product can be deployed on-prem (traditional environments, Hadoop, Spark), in the cloud (cloud-based Spark, Amazon and Azure, multi-tenant SaaS), or via a hybrid model. Ataccama recently partnered with Deloitte for a GDPR compliance solution. In addition, the company was named to Gartner's Magic Quadrant for both Master Data Management Solutions and Data Quality Tools this past year. In October 2017, Solutions Review included the vendor as one of 5 Data Quality Vendors to Watch in 2018.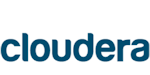 Cloudera offers a data storage and processing platform based on the Apache Hadoop ecosystem, as well as a proprietary system and data management tools for design, deployment, operations and production management. Cloudera differentiates itself from other Hadoop distribution vendors by continuing to invest in specific capabilities, such as improvements to Cloudera Navigator (which provides metadata management, lineage and auditing), while at the same time keeping up with the Hadoop open-source project.